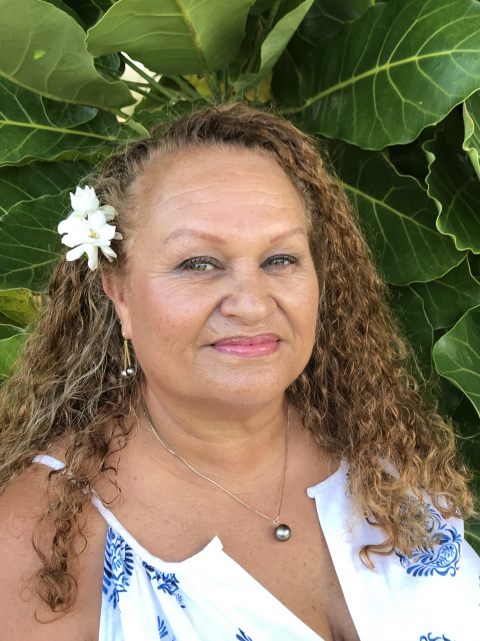 04/02/2019
Professor Tania Ka'ai, known simply as 'Prof' to her students, is passionate about supervising postgraduate students.
"I enjoy seeing my students grow intellectually through the postgraduate journey" she says.  "Seeing them become experts in their fields, and then applying this knowledge to transform their communities after graduating.  I also enjoy meeting their whānau along the way and seeing the pride in their hearts on their child's/mokopuna's/mother's achievement".
Professor Ka'ai, Director of Te Ipukarea, the National Māori Language Institute and Te Whare o Rongomaurikura, The International Centre for Language Revitalisation, has a background in Māori education and language revitalisation.  However, her knowledge and experience in Indigenous methodologies has seen her supervise postgraduate students covering a wide-range of subject areas, including Māori Studies, Pacific Studies, Language Revitalisation, Critical Theory, Anthropology, Education, Art and Design, Māori Fine Arts, Spatial Design, History, and Health and Physical Education.
The most students she's ever had "on the books" at any one time is 20 and she has in excess of 40 postgraduate completions, which is an amazing contribution to the growth of Māori and Pacific scholarship in New Zealand.  Looking over her list of past supervisions, several names jump out including two current Deans of Māori, Pacific, and Indigenous Studies, one current Māori Deputy Vice-Chancellor, and a handful of well known Māori language revivalists, teachers, and activists throughout the country.
Professor Ka'ai suggests that her Māori and Pacific heritage and her understanding of Indigenous world-views are partly why students seek her out.  However, in speaking with her students, both past and present, it's clear that it goes beyond that.  Students and graduates have highlighted her reputation and track-record of seeing students through to completion, her style of supervision, and her strong advocacy for students as major drawcards. 
The care and attention she affords her students has been noted repeatedly by current students and by graduates, one of whom said, "Professor Ka'ai has a caring nature and will go the extra mile to help her students".  The awards she has received for postgraduate supervision, most notably from students' associations, are testament to this.
Professor Ka'ai's "amazing supervision style", as one of her current doctoral students put it, includes adapting her approach to suit each student.  Her experience as a trained teacher for example, enables her to recognise the areas where students need help in developing specific skills, such as academic writing ability and critical thinking.
One of her mature doctoral students, a member of the Auckland Pacific community, said, "I think Professor Ka'ai has a flexible situational leadership style and as such can adapt to suit the strengths of the student.  For me as a mature student, Professor Ka'ai is able to recognise my assets and nurture them to realise my potential".
She intentionally models the behaviour that she hopes her students will go on to exhibit, particularly when it comes to "giving back".  Several of her students and graduates drew attention to her commitment to her communities and to producing Māori and Pasifika scholars that are able to give back to their own communities, with one saying "Professor Ka'ai has a strong sense of community responsibility and accountability and imparts these qualities to her students.  By this I mean she encourages students to incorporate aspects of community into their research".
A recent Master of Arts graduate added, "From the beginning, Prof was a passionate advocate for advancing Pacific and Māori research not only within academia but also within communities. She is culturally rich in knowledge, which has no doubt been invaluable to me on this journey, providing a nurturing platform that integrated my cultural ideas with academic requirements".
Professor Ka'ai uses Indigenous values, processes, and venues to help students reach their full potential.  This includes a wānanga approach to learning where venues such as marae and homes are used, enabling student and supervisor to live and eat together over the course of a weekend to progress the work.  During the academic year, this usually occurs at least one weekend per month, with Professor Ka'ai sacrificing time with her own whānau, including her first mokopuna.
When reflecting on the supervision she provides her students, Professor Ka'ai says, "My style of supervision can be described as values-based, in that I take a holistic approach to supervision.  I also project-manage my students through the whole process".
She is notorious for having her supervision meetings booked in up to a year in advance, to ensure her students get guaranteed time with her during the busy academic year.  That type of project management was referred to by several of her students, including a Master of Education graduate who said, "Her persistence and no-nonsense approach never allowed me to deviate from the task at hand.  I'd still be mucking around if it wasn't for Prof". 
A long-time proponent of collaborative working models, such as mahitahi, she has recently been supervising a group of three doctoral candidates working together on a collaborative topic, something which is groundbreaking and which Professor Ka'ai needed to advocate strongly for.   
One of her graduates in Language Revitalisation highlights her championing of students as her best attribute, "She promotes a sense of purpose within her students and always remains positive and engaged at every supervision meeting. But the most empowering aspect of her supervision style is the belief she has in her students, their topic and their ability to complete the research and add substantial knowledge to the research area".
As another of her recent graduates, located in the Cook Islands, said, "Professor Ka'ai will not give up on you".

More from Professor Ka'ai's students and graduates…
Māori Doctor of Philosophy graduate (2018) specialising in language revitalisation and critical theory:
"For the longest while I have been waiting for the opportune time to give significant acknowledgement (rather than just a thank you – which I have probably said a hundred times already) to Professor Ka'ai, therefore, I am very grateful to be given this opportunity to write about her as a supervisor. A chance to acknowledge her for all the assistance (above and beyond her role as a supervisor) she has given me, and indeed all her students, over the years. For her unyielding fortitude in guiding her students to the completion of their research and for her patience and empathy when dealing with the concerns and anxieties of her charges. Choosing Professor Ka'ai as my supervisor was one of my better (if not the best) choices of my study journey."
Māori Doctor of Philosophy candidate (current) specialising in Māori education:
"Prof has a passion for Indigenous research and she walks the talk. I love being with Te Ipukarea because it is an amazing kaupapa Māori environment and you are always encouraged to grow and learn. Prof has a very caring nature and places you [the student] first at all times. Her comments on my writing are always constructive, honest, open and fair. She is highly organised, methodical and structured in feedback during our supervision hui. Prof has a collaborative tuakana-teina style, where she engages you in kōrero and enables you to do better in your writing each time. I enjoy her approach to supervision and find that it is very easy for me to be who I am with her. Prof is very encouraging and supportive and at the end of our supervision hui I leave with a clear pathway and "next steps" to report on at our next hui."
Māori Doctor of Philosophy candidate (current) specialising in traditional Māori fine arts:
"There is a mutual respect and understanding, and this is the solid foundation of our student-supervisor relationship. She is fully committed to you [the student] and your studies."
Pasifika Master of Philosophy graduate (2018) specialising in public policy and disaster risk-management for island nations in the Pacific:
"Prof Ka'ai is very approachable and has a way of making things quite simple and achievable for the student. She is very passionate about her students and goes the extra mile to ensure they do succeed."
Pasifika Master of Arts graduate (2018) specialising in Pacific language revitalisation:
"Choosing Prof to be my supervisor was a no-brainer, she is one of the best supervisors around. She managed to strike the balance between challenging me and encouraging me. She really engaged with what I was writing each time and guided me to areas of discussion that I had not previously thought of. Through her gentle, steady, relational support, I became aware of the areas in which I needed to strengthen my writing in order for my research to be at a high standard once completed. I deeply appreciate her effortless transfer of knowledge and wisdom, and her continual push for excellence."
Māori Master of Arts graduate (2018) specialising in Māori youth development:
"I knew I would be looked after by her and that I would finish my thesis. I could not thank her enough. If it wasn't for Professor Ka'ai, I would not have completed my Masters".
Pasifika Master of Arts graduate (2018) specialising in Pacific art:
"Professor Ka'ai is enthusiastic and has a genuine passion for getting students involved in research and succeeding in their work. I felt that she was always on my side and on my wavelength."

Professor Ka'ai's top tips for students looking for a supervisor:
Do your research on what supervisors are available to you – shop around!

Do not choose a supervisor who "thinks they know whats best for you".  Instead, choose a supervisor who will embrace your ideas and help you shape these into a research kaupapa that reflects what you want to study and feel passionate about. Choose a supervisor who is as much a good listener as well as being a 'talker'.

Always choose a supervisor that reflects your preferred style. For example, hands-on and face-to-face supervision OR a preference for either skype or zoom supervision (and therefore less hands-on); a preference for electronic feedback through tracking OR the traditional red-pen-editing approach.

Choose a supervisor who knows University regulations and processes including supervision agreements and taking minutes of supervision meetings. Choose someone who attends supervisors workshops to keep their 'license-to-drive' current, and has evidence of having supervised a student through to successful completion.

Choose a supervisor who you feel from your very first conversation, is committed to getting you across the finish line.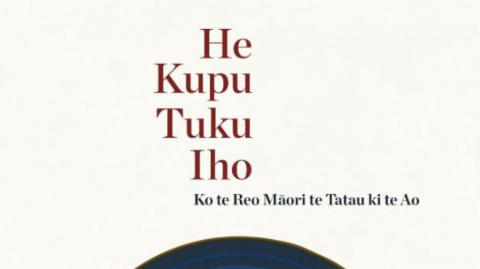 24/07/2018
We are proud of the efforts to support both our Adjunct Professors, Sir Tīmoti Kāretu and Dr. Wharehuia Milroy, in producing this piece of work. He Kupu Tuku Iho: Ko te reo Māori te tatau ki te ao, is a collection of essays on a range of topics pertinent to the Māori world, including the quality of the Māori language, Māori performing arts, cultural concepts, Māori humour, and more.
The following is a book review by Dr Vincent Olsen-Reeder of Victoria University of Wellington, just weeks after the book sells out and is currently under a second print.
https://www.stuff.co.nz/life-style/105373194/book-review-he-kupu-tuku-iho-ko-te-reo-mori-te-tatau-ki-te-ao-by-sir-tmoti-kretu-and-professor-wharehuia-milroy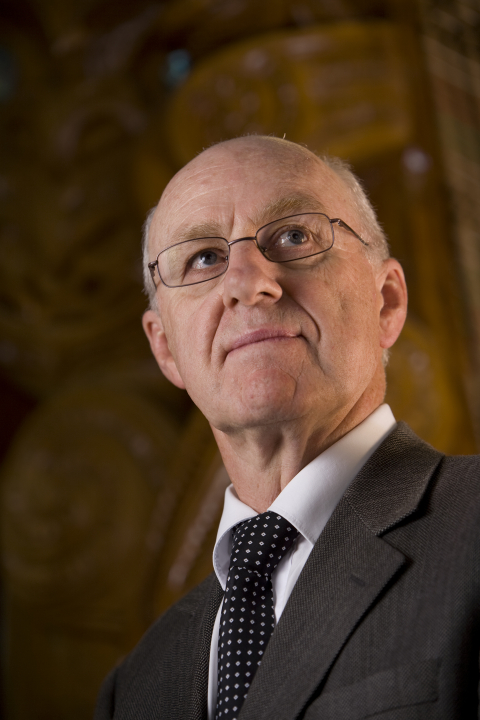 19/06/2018
Te tai rā, te tai rā
Te tai kārangaranga ki tua o Paerau, te tai pupuke i te roimata aroha.
Tēnei te hotu nei ki a koe kua ngaro. Moe mai rā i te moenga tē mamae, i te moenga hāneanea o te tangata whakapeto ngoi, o te rangatira whakaaro nui. Okioki atu rā, e Koro.
Today marks a month since the passing of our dear friend and colleague, Professor John C. Moorfield. In that time we have all grieved his loss and have had to come to terms with the void that he has left, both professionally and personally.
Te Ipukarea team members and John's proteges, Dr Rachael Ka'ai-Mahuta and Dr Dean Mahuta, were asked to pen the eulogy for the service in celebration of his life. The full transcript is included below:
---
 Kei te pā whakawairua, mōu i whakahono i te ira tangata ki te ira atua, tēnei ka mihi.
Kei te whānau pani o Te Tūāhoanga Matarehu o te Mātauranga, e mihi ana ki tō koutou whakaaro nui mai ki te ao Māori, te ao i aroha nuitia ai e tō koutou koroua, kia rere tahi ai ō tātou roimata i tēnei rangi, tēnā koutou.
Tae atu ki te minenga kua ōpeti mai i tēnei rā i runga i te karanga o Mate, tēnā tātou katoa.
Pāpā John, Te Murumāra, or Mū as he was affectionately known, has been our teacher, our mentor, our colleague, our friend, and our Pāpā. Dean has known him for the last 18 years, and Rachael has known him for most of her life, since she was a young girl at Kōhanga. We will be forever grateful to have had him in our lives and we are so glad that he got to meet our daughter, Māhealani.
Pāpā John had a great sense of humour and enjoyed a good story. One of the memories we will treasure is his laughter and joy, the last time we saw him, upon hearing an anecdote from our recent initiation into the world of parenting.
A kind man, Pāpā John went out of his way to mentor and help those around him. He was generous with his time. Pāpā John also had a strong sense of justice. He would not sit on the fence when important issues arose, he would speak up. We witnessed this a handful of times over the years and noticed that it would often catch others off guard, as Pāpā John was such an affable person.
Pāpā John spent much of his life immersed in the Māori world, in which he carried himself in a way that was neither boastful, nor presumptuous. He was humble and acutely aware of his position as an invited outsider. These characteristics are perhaps why so many of the cherished and respected leaders of the Māori world invested in him. Among them, Hoani Waititi, John Rangihau, Ngoi Pēwhairangi, Te Wharehuia Milroy and Tīmoti Kāretu.
Pāpā John had a passion for te reo Māori that was ignited by Hoani Waititi during his time as a student at St Stephen's Māori boys boarding school. He was originally enrolled at Whanganui Collegiate but made the decision to stay closer to home - a decision that proved pivotal.
Another turning point came with a call from Pāpā Tīmoti Kāretu to join the ranks of the te reo Māori teaching staff at the University of Waikato in the mid-1970s, where he worked alongside the late John Rangihau and Hirini Melbourne, as well as his dear friends Tīmoti and Wharehuia. During his time at Waikato, Pāpā John was instrumental in the development of Te Tohu Paetahi, the first intensive Māori immersion undergraduate programme of its kind.
Frustrated with the lack of resources available for teaching te reo Māori to adult learners, Pāpā John began compiling and producing resources for his Māori language students, exemplifying the old adage "necessity is the mother of invention".
It was his love for the language, along with a strong work ethic and a solid foundation in the pedagogy of second language acquisition, that led to the creation of the Te Whanake series, a comprehensive suite of text and digital resources for learning te reo Māori as a second language.
In the late 1990s, Pāpā John was awarded a Doctor of Literature degree from the University of Otago for his work on the Te Whanake series. It is a prestigious and rare qualification that is only awarded to individuals who have achieved special excellence in their original contributions to linguistic, literary, social, or historical knowledge. His life-long commitment and contribution to Māori language teaching and learning was once again recognised and celebrated when he was made a companion of the Queen's Service Order in 2010. 
In his final decade, he helped to establish Te Ipukarea, a research institute dedicated solely to te reo Māori, at AUT. Pāpā John invested in te reo, believing that it had given him so much in his life, and wanting to give back. It is a little known fact that he didn't take any of the royalties from his work, instead he established a fund for future te reo Māori projects. Pāpā John looked for opportunities to make his resources more accessible, utilising technology to reduce the cost for students. Where possible, his resources are free to access.
He worked tirelessly right up until the end. In his final weeks Pāpā John was still giving to te reo, in fact, he gave everything he had left. Even when his body was growing tired, he was working on a project that will be his final gift to te reo, his beloved dictionary.  
When we sat with him in those last few weeks he expressed that he felt he still had a lot left to give and was anxious that he was in the middle of some important work, but that he was at peace with his circumstance. His greatest sadness, he said, was that he would not be around to see his mokopuna grow up.
We would like to end with a brief anecdote:
Among Pāpā John's interests was a love of ngā manu Māori, or New Zealand native birds. Twelve years ago we were on a long car journey and Rachael posed the question, of all the manu Māori, which is your favourite? Pāpā John replied, "the Kea".
He chose a resourceful bird. Regarded as highly intelligent, the kea is also a social bird and is often described as playful and cheeky. Innately curious about the world around them, the kea has a natural urge to explore and investigate. It is a bird of great ingenuity.
What a perfect representation of our Pāpā.
Tiwhatiwha te pō, tiwhatiwha te ao
Tau ana ki te motu pāmamao o ō mātou tīpuna.
Tangi ana a ruru ... Kou! Kou!
Ko koe tēnā e koro me tō korowai raukura?
I rere ai mātou ki Mahora-nui-ātea. Ko koe tērā hei manu tāiko mō mātou?
Nāu i ngāwari ai te haere? Nāu te rerenga atu i whakaāio?
E wairurutu ana i tēnei, te rerenga whakamutunga o te keorangi me tana pōkai aroha. Kei whea te ketekete, te kūkū, te kekē o te wao tapu nui a Tāne?
Kua mū, kua mū, e, kua mū.
A kāti, kua hārewa te kākākura ki tua o tāhapatū o te rangi. Waiho mai tō raukura hei taonga mō ngā mokopuna kua mahue mai nei.
Kei te hikurangi o Te Ipukarea, okioki atu rā ki tō tūhunga hāneanea, ki te tauranga o ngā manu taupua o te pō. Ka noho nei mātou i te matapōuri, i te matapōrehu.
Moe mai rā, e Koro e
Professor Moorfield's work lives on ...
Te Aka Māori-English, English-Māori Dictionary (www.maoridictionary.co.nz) 
Te Whanake, the most comprehensive set of Māori language learning/teaching resources (www.tewhanake.maori.nz)
Other publications of note
Moorfield, J. C. (2017)  Te Whanake and Te Aka digital resources.  In H. Whaanga, T. T. Keegan & M. Apperley (Eds.). He Whare Hangarau Māori - Language, culture & technology. (pp.35-41). Hamilton, New Zealand:  Te Pua Wānanga ki te Ao.  Retrieved from https://www.waikato.ac.nz/fmis/research-practice/te-reo-hub/he-whare-hangarau-maori 
Ka'ai, T. M., Moorfield, J. C., & O Laoire, M. (2013). New technologies and pedagogy in language revitalisation: The case of Te Reo Māori in Aotearoa/New Zealand. In M. Jones, & S. Ogilvie (Eds.), Keeping Languages Alive:  Documentation, pedagogy and revitalization. Cambridge: Cambridge University Press. Retrieved from http://www.cambridge.org/nz/academic/subjects/languages-linguistics/sociolinguistics/keeping-languages-alive-documentation-pedagogy-and-revitalization
Ka'ai-Mahuta, R. T. A., Ka'ai, T. M., & Moorfield, J. C. (2013). Kia Ronaki - The Maori Performing Arts. Auckland: Pearson. Retrieved from http://www.pearsoned.co.nz/9781486002405
Moorfield, J. C. (2013). Te kaea o te kapa haka - He kōrero nā Hoani Te Rangianiwaniwa Rangihau. In R. T. A. Ka'ai-Mahuta, T. M. Ka'ai, & J. C. Moorfield (Eds.), Kia Rōnaki: The Māori Performing Arts, (pp. 141-144).  Auckland, New Zealand: Pearson. Retrieved from http://www.pearsoned.co.nz/9781486002405
Moorfield, J. C. (2011). Te Aka: Māori-English, English-Māori Dictionary and Index. Third Edition. Auckland: Pearson. Retrieved from http://resources.tewhanake.maori.nz/maori-dictionary.html
Moorfield, J. C., & Ka'ai, T. M. (2011). He Kupu Arotau: Loanwords in Māori. Auckland: Pearson. Retrieved from http://resources.tewhanake.maori.nz/dictionaries/loanwords-in-maori.html
Moorfield, J. C. (2001). Te Whakahē i ētahi pōhēhētanga mō te reo Māori - Challenging some misconceptions about the Māori language. Paper presented for an Inaugural Professorial Lecture, September, University of Otago.
Upcoming Events
There are no upcoming events.